1 .Functions
Hot and cold water control
A standard function of a qualified kitchen faucet, which can solve a lot of troubles, is using both hot and cold water . Especially in the winter , the faucet can be used immediately after the hot and cold water combined together into warm water, washing dishes will not freeze hands any more.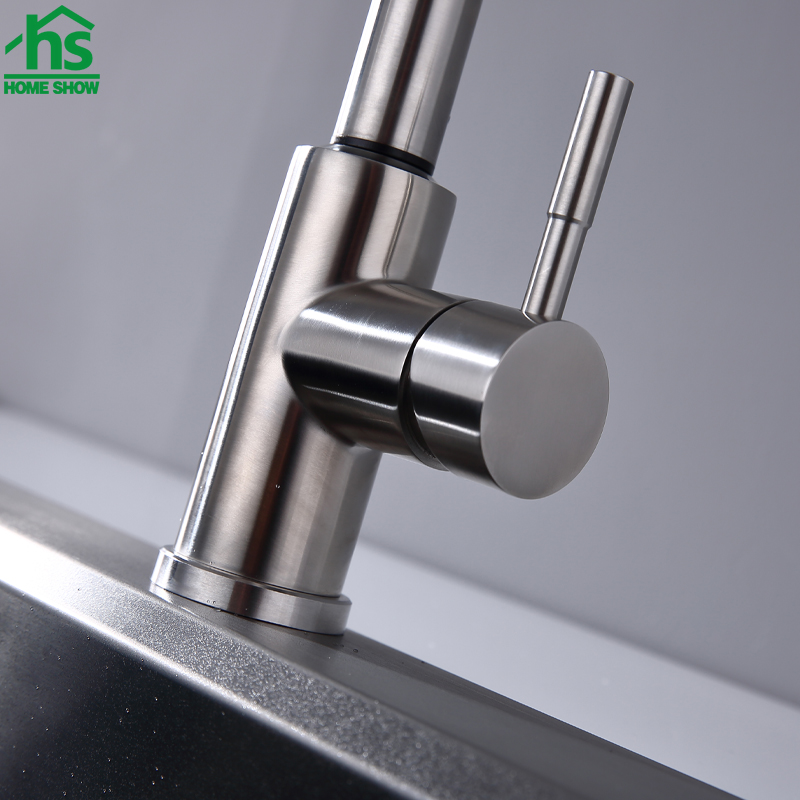 Pull-out function
A pull type faucet could enlarge the cleaning area, especially when the kitchen is using double bowl sink, a pull type faucet is a great faucet.
Nowadays, many families' kitchen are designed with double sinks. HOME SHOW kitchen faucet has a pull-out design and a 360-degree rotation design. It can be freely extended to the left and right sinks only by pulling out the faucet, which can easily switch between the left and right sinks.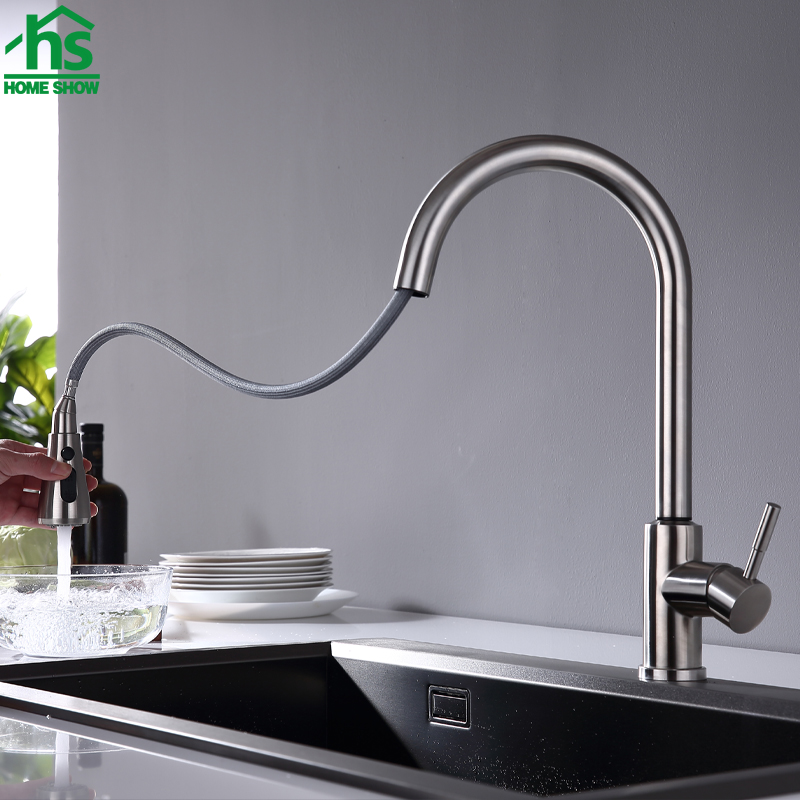 2 .Finish
Chrome
Stainless steel sinks are used in many kitchens, and chromium can provide a shiny surface for faucet. The coating protects the faucet from oxidation reaction.
Brush
Brush is a surface treatment technology developed on traditional electroplating, which can produce various texture effects.
HOME SHOW faucet has unique smooth technology and bright technology, which ensures that the faucet can be used smoothly and keep the surface plating of faucet as bright as sunshine.
3 .Material
Brass
Copper contains copper ions, which prevent bacteria from growing inside the faucet, but copper will turn verdigris, and if the surface is poorly treated, the coating on the outside may peel over time
Stainless steel
Stainless steel faucet must use SUS304 stainless steel. Stainless steel won't easily go wrong, but it needs to keep it dry. In addition, because stainless steel processing is difficult, the price is generally higher than copper faucet, and the appearance is less changeable than copper faucet.