HOME SHOW lunches 6-9 new sreies every year.Most of them are well received from people.
Follow me and know some new designs from HOMESHOW.
D401008
Press button Concealed bath/shower Chrome with matt black The combination of color and shape gives a more perfect artistic sense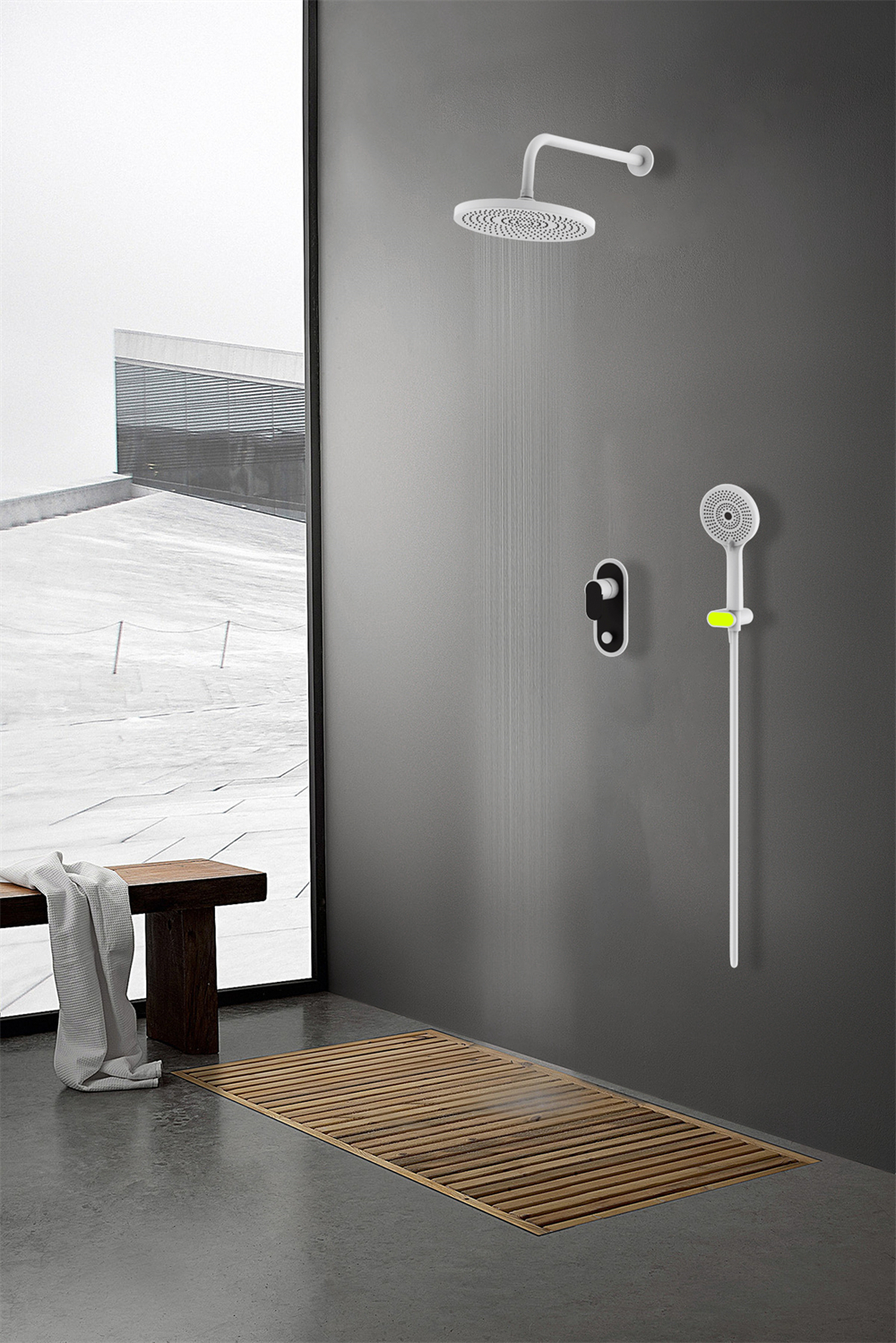 P011626 32'' Ultra-thin Colorful LED Overhead Shower
If you want to indulge in a summer rain shower then this overhead shower with light is just right for you. Lamp head shower with unparalleled fashion sense and dream-like lighting Add radiance and radiance to each other to create a gentle and dreamy shower world. water curtain type, rain type, waterfall type and other water outlet effects, let your dream the Phantom Shower Pleasure Journey is like a dream, like a fairyland.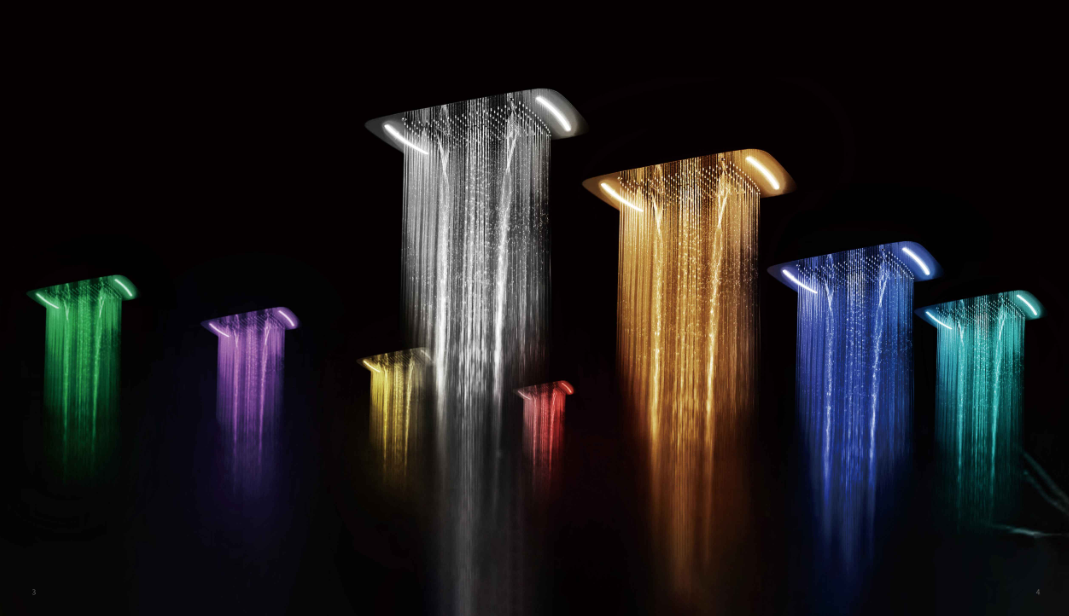 S-box is the perfect combination of fashion design and innovative technology Created N solutions for dark wall faucets. Smaller volume, thinner in-wall part, greater flow, and more versatility Stronger, more thorough water noise cancellation, more attractive price... It has done a lot of detail in both appearance and operation. Fashion and humanization, convey the emotional home body of physical and mental pleasure experience, so that you can be in a dream shower every day.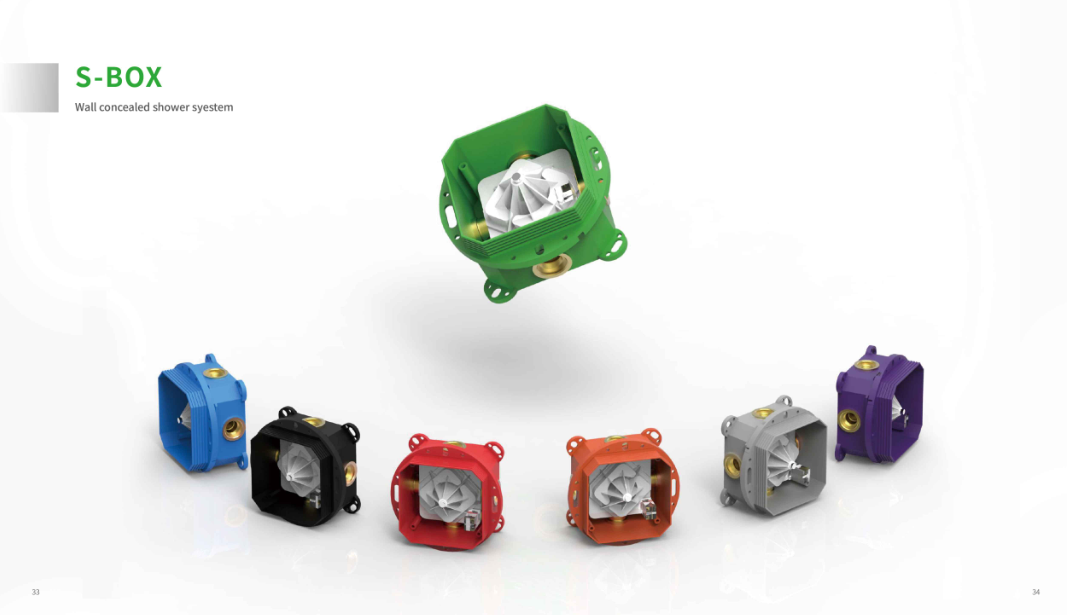 D052152 Three function thermostatic shower set
Brass main body with Italian Emerald Green Slate or tempreture glass slate,different choice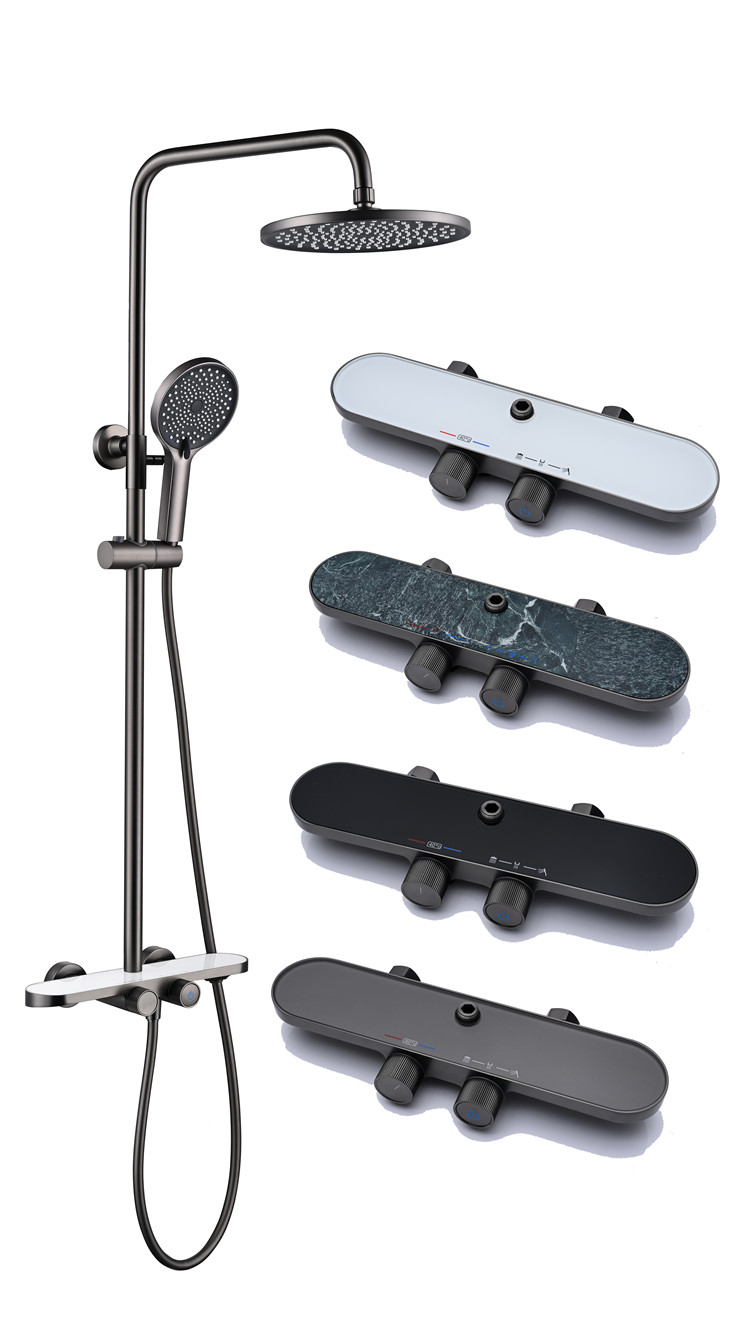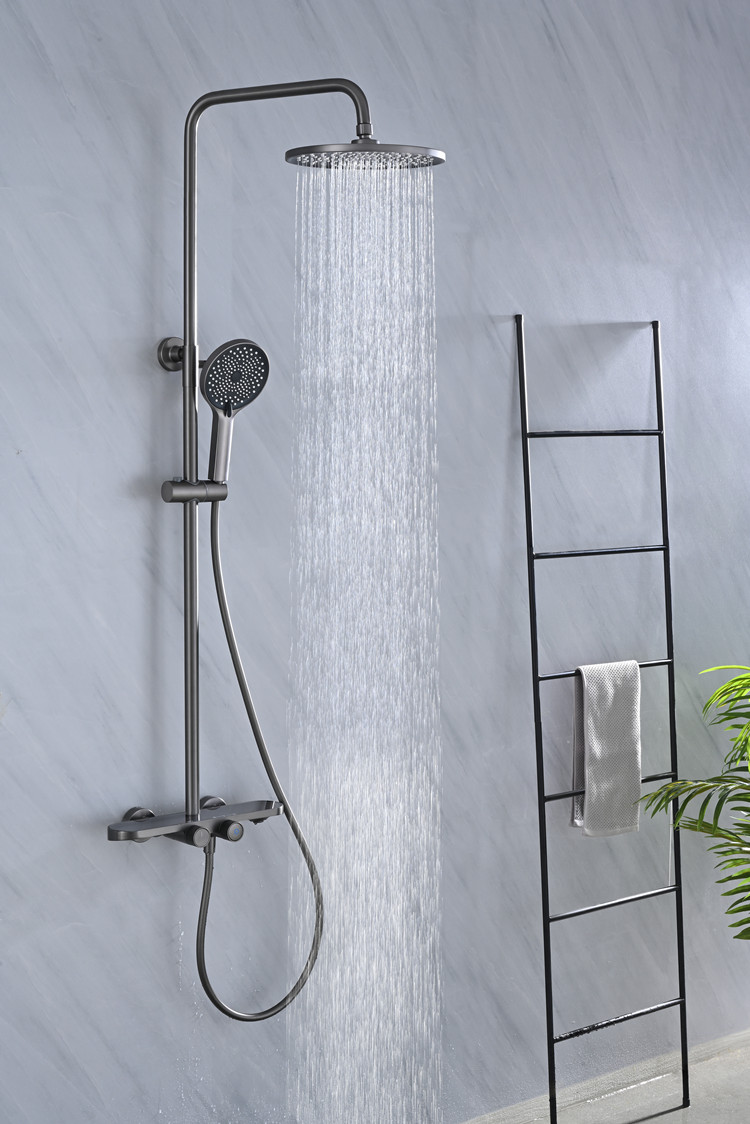 M381001 Basin mixer
Smooth series basin mixer It looks both noble and elegant, special handle design with a design style personality without losing cultural charm, it can also be well integrated with modern home furnishing together, highlight the owner's taste.